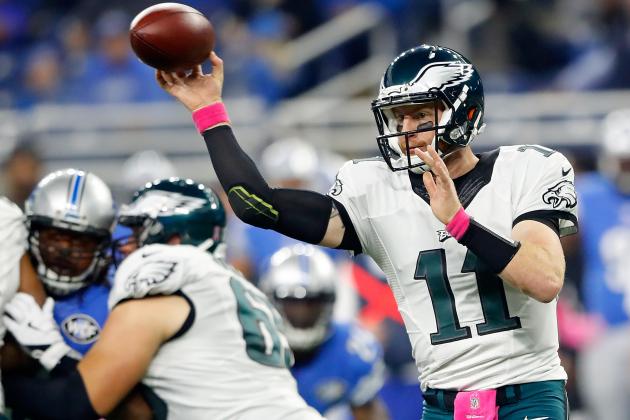 NFL decision-makers don't have time to transition. 
A professional quarterback is expected to make chicken salad out of chicken you-know-what. A surprisingly high number of QBs have done even better than that in 2016.
Take Sam Bradford, for instance. He went from the spread at Oklahoma to a pro-style scheme in St. Louis to whatever you want to call Chip Kelly's offense in Philadelphia. Now? The guy has somehow digested Norv Turner's 25-year-old playbook and still has time to carve up defenses in Minnesota.
The same goes for Tom Brady (suspension), Tyrod Taylor (new offense), Drew Stanton (injury) and Carson Wentz (just kind of thrown into it). I went with the quarterbacks capable of shouldering a heavy burden last week with my picks—and I'm doubling down on that plan in Week 6.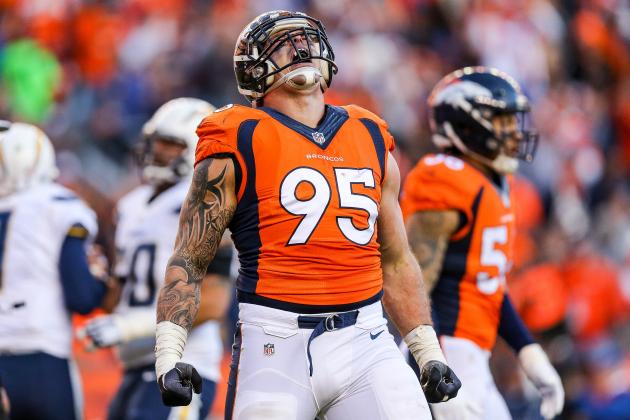 Justin Edmonds/Getty Images
When: Thursday, Oct. 13, at 8:25 p.m. ET (CBS/NFLN/Twitter)
The Broncos couldn't leap over two major hurdles in last week's losing effort.
First off, they couldn't operate their normal offense with Paxton Lynch behind center; the rookie was rattled in his first career start and showed no ball security. Second, their normally dominant defense had an off day against Tevin Coleman in coverage.
Neither issue will concern Denver on a short week. Trevor Siemian is expected to return, per James Palmer of NFL Network. Assuming he plays, Demaryius Thomas and Emmanuel Sanders will get going again. And the only dangerous pass-catching back the Chargers have is Melvin Gordon. He doesn't have Coleman's speed, and he's shown zero regard for ball security this season.
Prediction: Broncos 24, Chargers 20
Rich Schultz/Getty Images
When: Sunday, Oct. 16, at 1:00 p.m. ET (Fox)
The Football gods have a little bad karma heading Washington's way.
Let's face it: Washington has been outplayed in all three of its wins. Now, it's facing a division foe who is frankly better in all three phases. I think Washington's true colors will shine through.
Carson Wentz just needs to throw away from Josh Norman. The rest of the Redskins defense won't generate regular pressure or exhibit consistent tackling skills. This could be another big game for Darren Sproles, too.
Can Matt Jones spark anything on the ground? I doubt it—and that's when Eagles defensive coordinator Jim Scharts will send his scary front seven to come crashing in on Kirk Cousins.
Prediction: Eagles 30, Redskins 21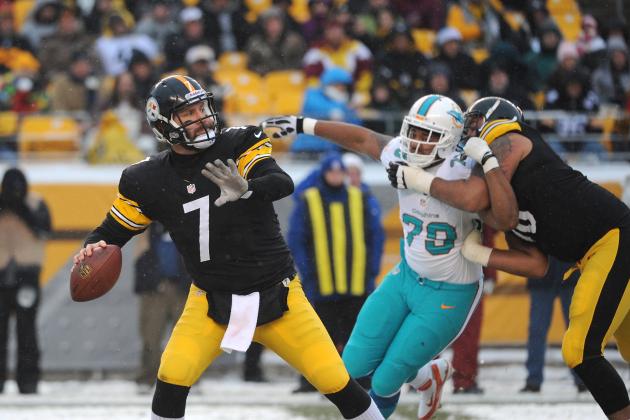 George Gojkovich/Getty Images
When: Sunday, Oct. 16, at 1:00 p.m. ET (CBS)
At least the beaches are pretty in South Beach.
The football? It's about to get ugly. Everything the Steelers do is specifically tailored to tear a team like Miami apart. Their Week 6 showdown might be over at halftime.
Pittsburgh's passing game should terrify this defense to its core. On one end, Sammie Coates can turn three catches into 150 yards. Antonio Brown can turn any underneath route into six points. And over the middle, the Dolphins don't have a single player to match up with Le'Veon Bell.
Adam Gase just dispatched two of his starting offensive linemen just this week. Good luck throwing fresh faces in against Pittsburgh's exotic array of stunts and blitzes.
Prediction: Steelers 34, Dolphins 13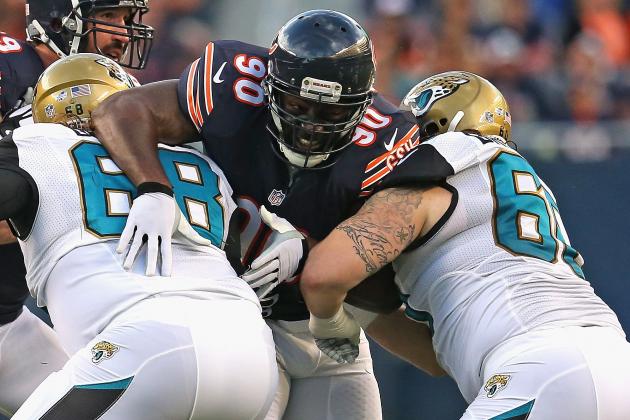 Jonathan Daniel/Getty Images
When: Sunday, Oct. 16, at 1:00 p.m. ET (CBS)
Dowell Loggains made this pick a really tough one.
I'm so impressed with the coordinating job he's pulled off in Chicago. He's put up more than 900 yards of offense the last two weeks with a backup signal-caller, Brian Hoyer. For the first time in what feels like forever, the Bears can run the ball too.
Just maybe not this week. Jacksonville's deep defensive line showed me something in London two weeks ago. Dante Fowler Jr. and Yannick Ngakoue can get enough push; Telvin Smith, Paul Posluszny and Myles Jack can stonewall Jordan Howard.
Jacksonville can use a ball-control offense to keep Loggains' group on the sideline. A healthy Chris Ivory can feast on Chicago's obvious two-deep safety looks. When one of those safeties creeps up, Allen Robinson will get jump balls over the top.
Prediction: Jaguars 27, Bears 24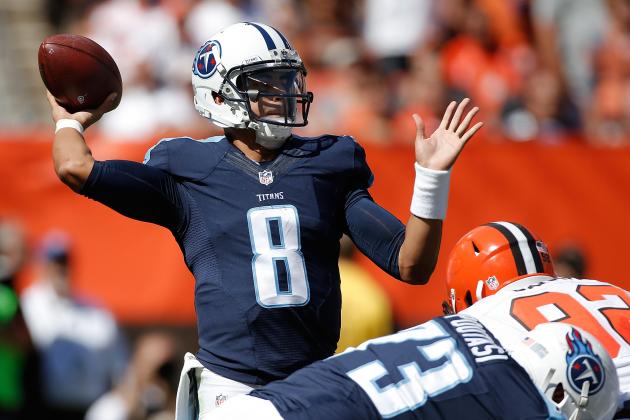 Gregory Shamus/Getty Images
When: Sunday, Oct. 16, at 1:00 p.m. ET (CBS)
Tennessee's defense does two things and two things well.
It eliminates backbreaking pass plays. And it uses a three-man defensive tackle rotation to plug running lanes. Both strengths should serve the Titans well this weekend.
Cleveland's passing game should get an uptick with Cody Kessler and/or Josh McCown in. But head coach Hue Jackson is a fan of the home run ball; he won't find one against Jason McCourty and Co. The power running game should struggle just as much against that aforementioned Titans front.
Marcus Mariota won't need to do much. He can ride Comeback Player of the Year candidate DeMarco Murray past a short-handed Browns defense and put up just enough offense up to hit the .500 mark.
Prediction: Titans 17, Browns 13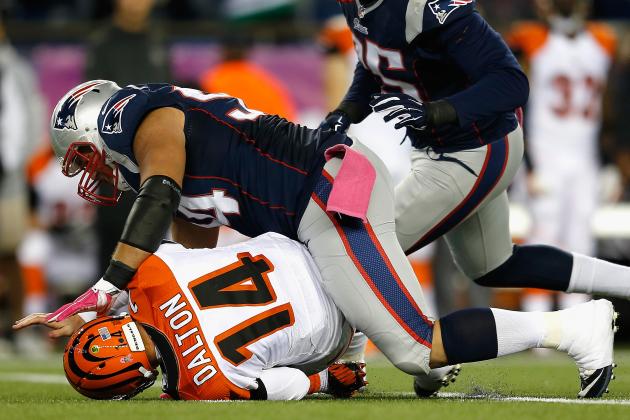 When: Sunday, Oct. 16, at 1:00 p.m. ET (CBS)
All losses aren't created equally.
There are the simple slip-ups that good teams recover from. Then there are the backbreaking losses that can sink a season. Cincinnati's loss last week falls in the second category. The team's entire identity is now up in the air after a beatdown by the Cowboys.
Up next? A coach who has instilled that feeling in more opponents than anyone else in football history. Bill Belichick will find the same weaknesses Dallas did and exploit them twice as much. One example: Rob Gronkowski and Martellus Bennett on Cincinnati's below-average linebackers.
I don't see how Marvin Lewis' team gets back up from last week—and that's a huge problem this week.
Prediction: Patriots 38, Bengals 20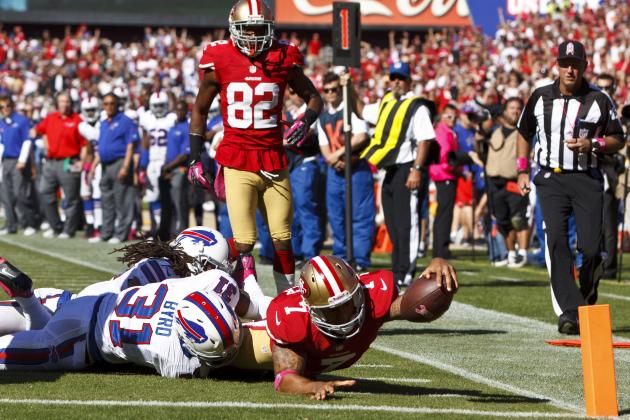 Jason O. Watson/Getty Images
When: Sunday, Oct. 16, at 1:00 p.m. ET (Fox)
Everyone and their sister are excited to see Chip Kelly and Colin Kaepernick team up.
Here's a reality check: Kaepernick wasn't healthy enough to see the field through five games. He was struggling to put and keep on enough weight to look like a respectable NFL player. But sure—he's going to come in and run by the hottest defense in the AFC.
Give me Buffalo's healthy quarterback instead. Tyrod Taylor doesn't have to light up a defense. He just needs to complete one or two big passes per game and hand it off to LeSean McCoy.
Rex Ryan's defense should do the rest. Jerry Hughes, Preston Brown and Co. are athletic enough to shut down a potential read-option attack this weekend.
Prediction: Bills 31, 49ers 17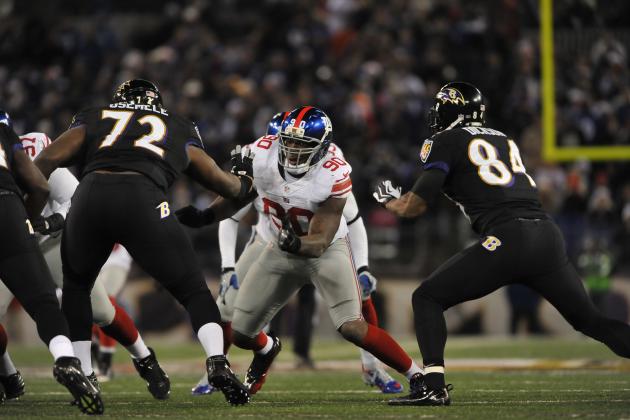 Larry French/Getty Images
When: Sunday, Oct. 16, at 1:00 p.m. ET (CBS)
Baltimore went to the Super Bowl the last time it had an in-season coordinator change.
I'm not putting a crown on this team. I just think the shock from that move is enough to wake the Ravens up against a struggling Giants defense.
Marty Mornhinweg took his chances downfield as the Philadelphia Eagles coordinator a few years back. He'll do the same with strong-armed Joe Flacco—especially against an undermanned Giants secondary. This might be the week we see first-round numbers from Breshad Perriman.
No. 13 is the only problem Baltimore faces in this game. Eliminate Odell Beckham Jr., and the rest of the Ravens defense can dictate terms to Eli Manning.
Prediction: Ravens 20, Giants 17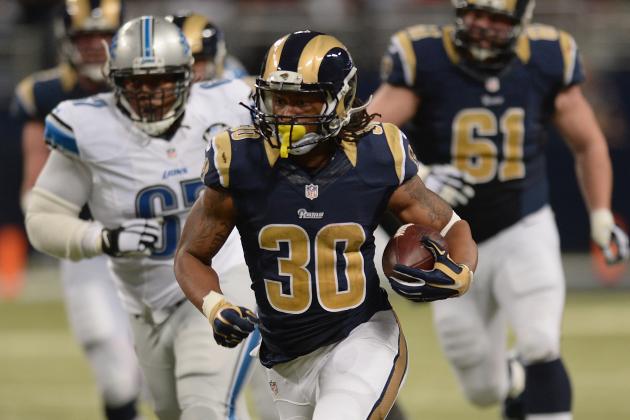 Michael Thomas/Getty Images
When: Sunday, Oct. 16, at 1:00 p.m. ET (Fox)
Jim Caldwell's offense usually resembles a Madden game plan by the second quarter.
But this is real-life football. Matt Stafford and the pass-happy Lions can't line up against Aaron Donald and expect to throw it every play. That's not how the NFL works.
I don't like Detroit's chances on defense much, either. Caldwell could be missing Ezekiel Ansah, Haloti Ngata and DeAndre Levy, though Ansah returned to practice Wednesday. That's a lot of missing muscle from the heart of the Lions defense. If Todd Gurley was ever poised for a "remember me?" kind of game, this is it.
Case Keenum is at his best when Gurley gets going. I think he'll avoid Darius Slay (everyone should) and find holes in a beat-up team down the field.
Prediction: Rams 31, Lions 27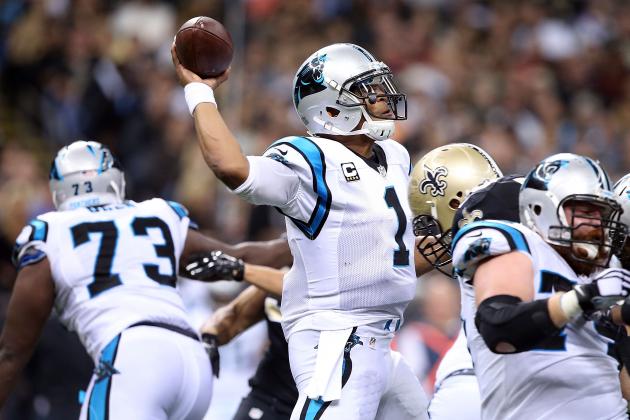 Sean Gardner/Getty Images
When: Sunday, Oct. 16, at 1:00 p.m. ET (Fox)
What's more dangerous?
Sean Payton with an extra week of offensive game-planning? Or a potentially healthy Cam Newton returning to a desperate and disappointed Panthers team?
I'll go with the latter in a photo finish. Sure, Payton and Brees off their bye week should terrify Carolina's cornerbacks. Carolina's front seven is playing for pride, though. Luke Kuechly and Co. won't let another Julio Jones game happen.
That might be all Newton needs, assuming he's cleared of the concussion that limited him in Wednesday's practice, per Marc Sessler of NFL.com's Around the NFL. New Orleans' defense isn't as bad as people think, but it's still bad. No. 1 can make the plays Derek Anderson couldn't last week—the 3rd-and-1s, the goal-line throws, etc. I think we're in for a performance worthy of a reigning MVP.
Prediction: Panthers 38, Saints 35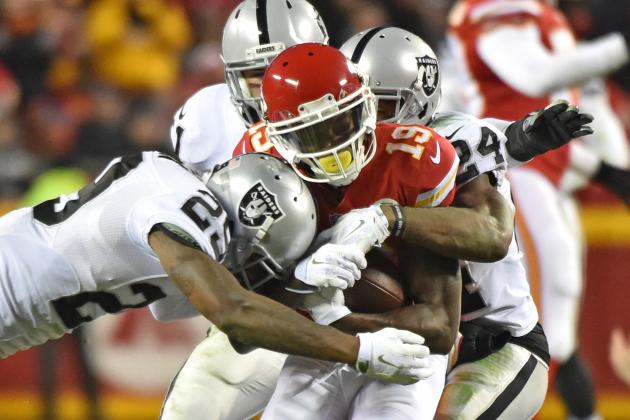 Peter G. Aiken/Getty Images
When: Sunday, Oct. 16, at 4:05 p.m. ET (CBS)
You're looking at the most intriguing matchup of Week 6.
Why? Because no coach is better off a bye week than Andy Reid. Now he'll have a full-throttle Jamaal Charles back as the focal point of his offense. And Marcus Peters will lead a pissed-off defense looking to rebound from a blowout loss in Week 4. 
Add those things together and you get…a team that's still not able to take down Derek Carr. Oakland's quarterback leads the most explosive offense in football. The Chiefs defense can make this game a showdown, but that's where Carr, Michael Crabtree and Amari Cooper are most comfortable.
Prediction: Raiders 35, Chiefs 31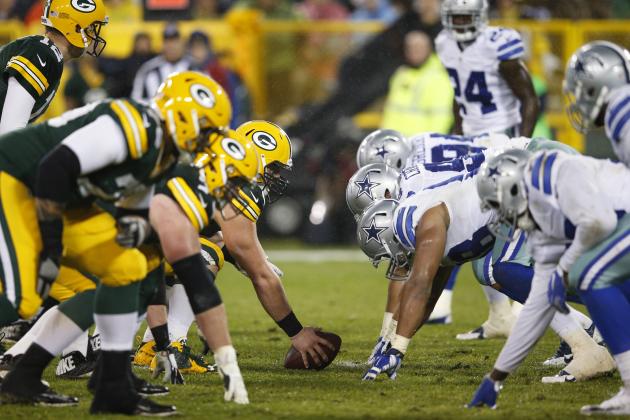 When: Sunday, Oct. 16, at 4:25 p.m. ET (Fox)
I've heard enough about this game acting as Dak Prescott's first "real" NFL test.
News flash: The kid is 4-1. He doesn't need to pass any more exams. He's legit.
But so is the Packers run defense. There's a reason opponents can't pick up more than two yards per carry against them. Dom Capers' group isn't the Bengals; Green Bay comes at you in run-stuffing waves. Ezekiel Elliott won't look like a future Hall of Famer on Sunday.
I like Dallas' options in man coverage—Morris Claiborne has been a revelation. It's Aaron Rodgers, though. He'll find a way to get the ball to his receivers and win at home.
Prediction: Packers 24, Cowboys 23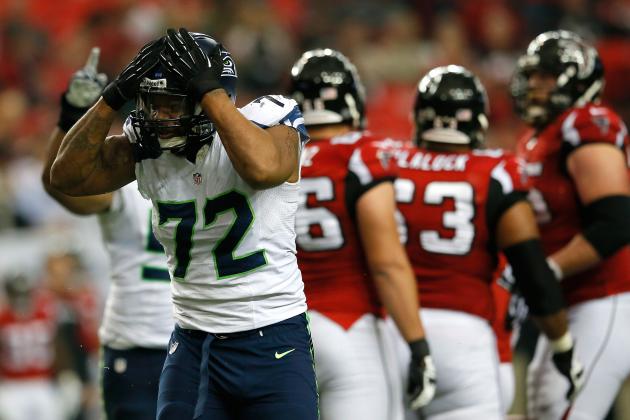 Kevin C. Cox/Getty Images
When: Sunday, Oct. 16, at 4:25 p.m. ET (Fox)
These two teams are as close to mirror images as you can get. It's Seattle vs. Seattle Southeast.
The difference? Atlanta's offense is five times more creative under coordinator Kyle Shanahan. Seattle's defense is five times more creative under Kris Richard. As usual, I'll take the Seahawks defense to win at CenturyLink Field.
Seattle doesn't need to deploy extra help Julio Jones' way. Richard Sherman can do the job, while the 10 remaining defenders can worry about corralling Tevin Coleman. They can also generate pressure with just their front four. Michael Bennett could be in for his usual sack or two. 
I have a tough time calling the Falcons pass rush improved after last week. And the Falcons pass rush will have a tough time to look improved against Russell Wilson. With a week of rest, I think Seattle's star quarterback can use his added mobility to evade Vic Beasley and others.
Prediction: Seahawks 21, Falcons 20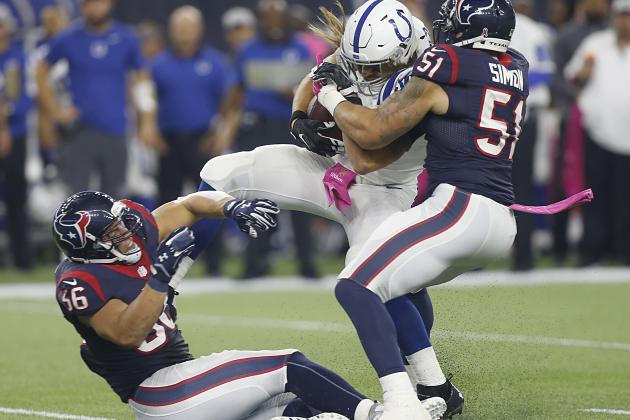 When: Sunday, Oct. 16, at 8:30 p.m. ET (NBC)
Indianapolis' defense sits in zone coverage and falls asleep.
The Colts are 28th against the pass, and I'm surprised it's not worse. No one—not even Vontae Davis—scares you in that secondary. Even an inaccurate thrower, such as Brock Osweiler, has to like his odds.
Osweiler's receiving options will get the job done. He'll also lean heavily on Lamar Miller, who's poised for his signature game as a Texan. Indianapolis hasn't shown me much in run defense, either.
Blame every decision-maker on that team for Andrew Luck's current situation. He'll shred Houston's defense through the air, but it won't be enough. There's not enough balance and not enough pass blocking to keep up with the Texans.
Prediction: Texans 34, Colts 30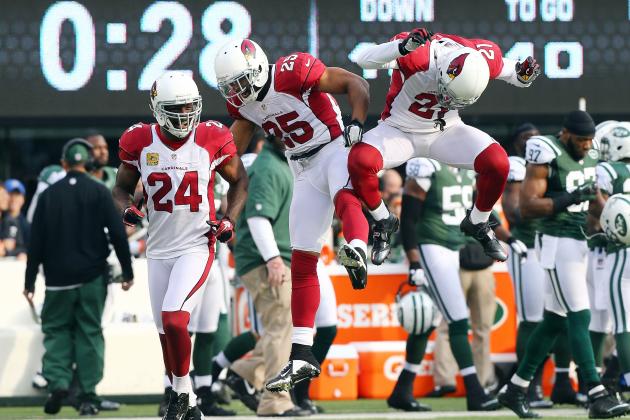 When: Monday, Oct. 17, at 8:30 p.m. ET (ESPN)
It'll make for a pretty cool moment when Todd Bowles greets Bruce Arians before kickoff.
Reality will soon set in, though. Bowles doesn't have the secondary he once coached in Arizona. He has aging stars and backup-level players instead.
Arians won't try anything that Pittsburgh didn't complete last week. He'll send Jaron Brown or J.J. Nelson deep on every play. Larry Fitzgerald can be his Antonio Brown and clean up on all the underneath routes. And I haven't even mentioned that Carson Palmer is probably returning after he returned to practice Wednesday.
New York's run game won't keep the Cardinals honest. It'll be more back-shoulder work from Ryan Fitzpatrick to Brandon Marshall. Patrick Peterson is smart enough to get in front of a few of those throws.
Prediction: Cardinals 31, Jets 21